AdBlue Storage Tank Maintenance Tips
W hen you upkeep your AdBlue storage tank in an excellent condition it assures you with many years of
continuous usage.
If you have to utilize AdBlue for your commercial vehicles and keep it on your premises, you'll want to make absolutely sure your AdBlue storage tank is in good working order to keep the fluid clean.
Given how quickly the fuel additive would become infected, it's critical that you do everything possible to keep it clean and stable. Give us a call today to discuss the setup of an appropriate storage tank for your on-site AdBlue or to put an AdBlue order.
We've put together some tips on how you can maintain your AdBlue storage tank in its best condition.
Taking Care of AdBlue Tanks?
If you plan on keeping your AdBlue safe, then you'll have to keep your AdBlue tank in a good condition too. Below are some of our advices on how you can keep it looking like brand new!
1 st Tip: Examine Your AdBlue Once A Month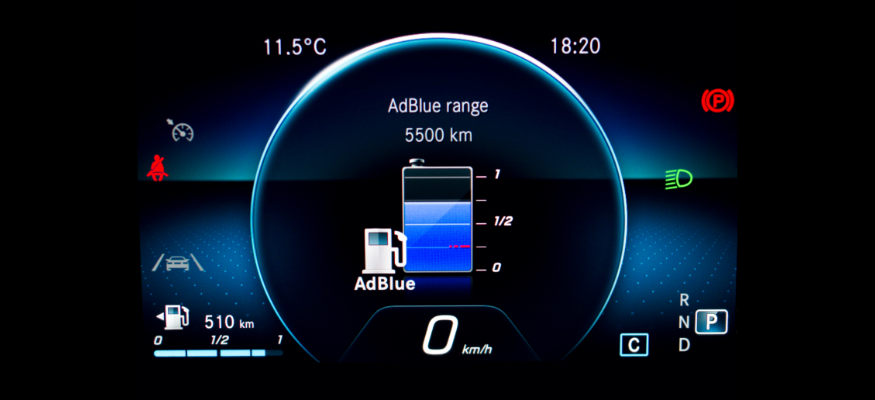 The most critical aspect of your AdBlue is its overall condition. At least once a month, inspect it and ensure that it is in the same physical condition as when it was delivered.
AdBlue can be quickly infected, and can contribute to the spread of bacteria.Since pollution is always noticeable to the naked eye, it's always a good idea to check the stock on a monthly basis to see how it's doing.
Question: When storing AdBlue, what's the temperature I should store it at?
Answer: AdBlue's recommended storage temperature should be between 0 Degree Celsius to 30 Degree Celsius.
2 nd Tip: Secure Your Tank
Worrying about the safety of your AdBlue supply is the last thing you need. Take whatever measures are required to keep the contents of your AdBlue tanks secure.
If necessary, put the tank in a location where it can be seen from a window in your place of operation. Then you'll be able to see the tank and make sure it's in perfect condition.
3 rd Tip: See any Cracks?
Your AdBlue supply will eventually deplete if your tank has cracks. This is a problem that, based on how it is handled, could cost you a lot of money.
When inspecting the state of your AdBlue, look inside the tank and see if any cracks have formed. If they have, it may be a smart idea to invest in a new storage tank before your stock runs out.
4 th Tip: Select the Best AdBlue Supplier
Never buy AdBlue from a source that seems to be shady. The last thing you want is an AdBlue shipment that is damaged or has already been polluted. Trying to get a refund and replacing the supplier from the provider could take a long time and cost a lot of money.
Do some homework to find the best AdBlue provider for you, much as you would when buying diesel fuel. If you're doing comparison online, keep the following in mind:
Ratings & Reviews on Popular Search Engines and Social Media
Where they are located and can they cover Islandwide delivery
Contact details of these suppliers so you can ask questions
Don't be anxious to contact them if you can't find any of the details you need on their website. You should feel free to ask them whatever questions you have and calling them would not imply that you have agreed to a purchase.
Question: Where is the best location to place my AdBlue Tank?
Answer: Your AdBlue tanks should be under an area that is kept cool and very well ventilated.
5 th Tip: Have Your AdBlue Checked Out by Our Experts
Even if you believe your AdBlue is in fine quality it could be polluted under the layer. To avoid this from happening, get it reviewed by an expert. Do get your AdBlue assessed at least once in 12 months by experts to keep clear of any potential contamination.
Get to know more directly about our AdBlue storage tanks and other storage systems, give us a call today at 6777-7772. One of our product experts will be more than happy to answer any of your queries.