The news that shocked many Singaporeans when Deputy Prime Minister Heng Swee Keat announced during his Budget speech that petrol duty rates would be raised by 10 cents per litre for intermediate petrol, and 15 cents for premium petrol, as part of policymakers' strategy to encourage more car owners to own a electric car and to address climate change. This is the first increase since 2015.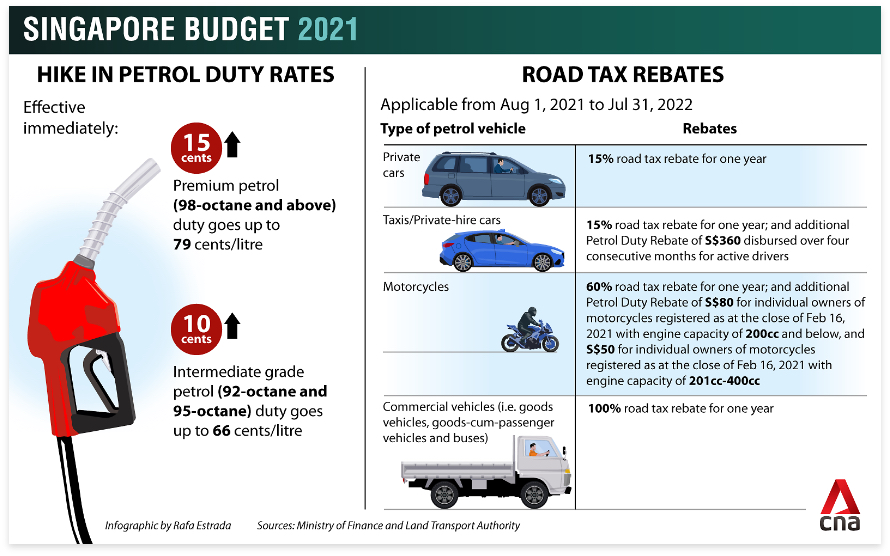 M any commented that with the hike on petrol price, many were affected. Full-time delivery and ride-hailing drivers CAN spoke to said the petrol rate hike will mean an extra of S$60 to $100 a month.
A logistic provider with Lalamove said typically he is able to collect $100 in revenue a day. After less the commissions charge by the platform and trips to the petrol station – which he does every day , making him left with between half and three-quarters of that amount.
Petrol prices have also steadily climbed upwards for the past 12 months, thus it has affected into the amount that he is able to take home.
Ride-hailing and delivery providers have commented that they will monitor the impact of the price hike on their drivers.
Petrol duty hike: How do diesel owner and other business with diesel usage
save cost.
With the announcement of the increase of price hike in the petrol station, let's now explore what are the possible way to help vulnerable business to keep their cost low.
There are many diesel suppliers out there in the market that is able to offer diesel delivery service for these commodities. One of the more popular Commodities these days is Diesel. The new improved Diesel 10ppm is the environmentally 'green' and clean diesel fuel with lower levels in sulphur and lower missions.
This new Diesel 10ppm offers the ultra-low sulphur diesel fuel with a sulphur level as low as 10 parts per million (ppm).
There are approximately about 50-80 direct supplier that caters this Diesel Delivery service at a low and yet affordable rate.
Vegatron is the energy and beginning of all. In Vegatron, we commit to provide the best and affordable rate for all Diesel & Lubricants. To check out our rates, click here to find out.